Coco the Pomeranian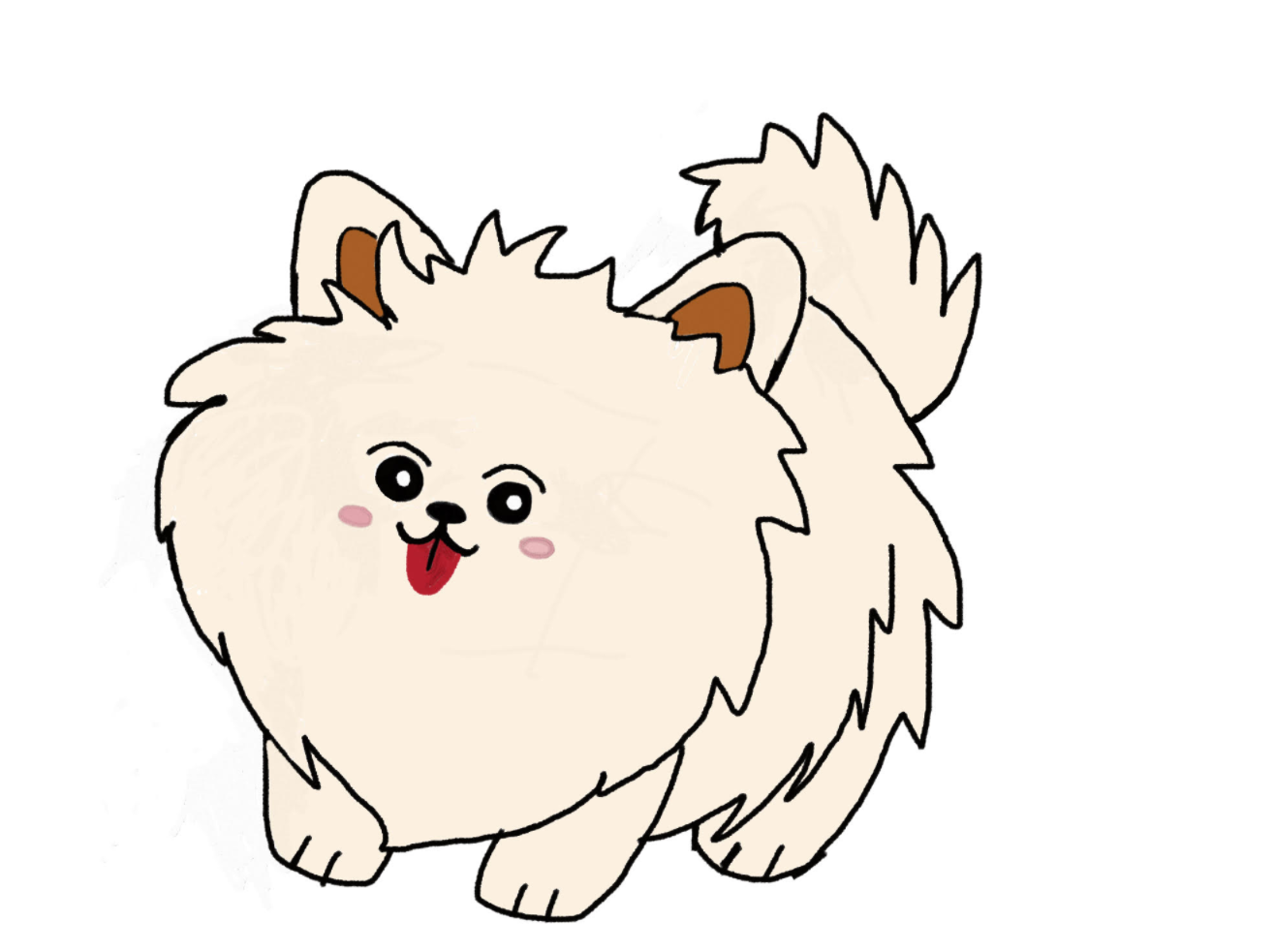 This is Coco the Pomeranian! She's 5 years old and loves being the center of attention. She has naturally upright ears, lots of fur, and cute pink cheeks. Coco is very energetic and loves to play with her friends Lucy the Beagle and Pixie the Poodle. During the day, they love playing tug-of-war and often playfully chase after one another. When sunset comes, they say goodbye to each other, and Coco returns to her owner's home to find some yummy fish, chicken, pasta, shrimp, or turkey waiting for her.
Coco's favorite places are the beach, the park, and outdoor shopping plazas. When she's not at one of these places or playing with her friends, she likes to play hide and seek with her owner, chew on bones, bark, and run and spin around. Coco is also very intelligient and enjoys reading books and helping her owner run errands.
Coco wishes to make new friends, pursue new hobbies, and travel around the world in the future. She hopes to become a veterinarian to care for otber animals who are ill or injured. She also wants to become a trainer for young puppies.